2023-03-03: New text: Inverted computer culture
2023-01-06: New text: Of computing and growth
2022-10-31: New game project: Bouldercraft
2022-07-12: New text: A non-fossil alternate history for civilization and computing
2022-06-21: Permacomputing Wiki is now up
2021-11-06: New text: Digital esthetics and environmental change
2021-08-12: New text: Permacomputing Update 2021
2021-07-20: New text: Maximalism and Virtualism
2021-07-13: New text: Fungified Future
2021-03-25: New text: From fantasy computers to fantasy gatherings
2021-01-18: New text: Suomi-GPT-yhteenvetoa (fi)
2021-01-16: New text: Thoughts on the 10000th of September
2020-07-14: New file: Some of my GPT-2 experiments
2020-06-24: New text: Permacomputing (some early notes)
2020-03-10: UNSCII 2.0 font released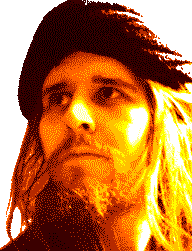 I am Viznut a.k.a. Ville-Matias Heikkilä.
I want to be among the builders of
a better world
to replace the one that is currently falling apart.
I eagerly accept suggestions for co-operation. Computing is a thing I understand something about.
The main purpose for this site is to have a
single place
for the things I have made.
demoscene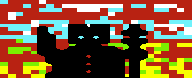 I have been programming since the age of seven, and much of my programming has always been art.
On the demoscene I have been particularly interested in the low-end technical extremism. Increases in computing power are rather boring to me.
bytebeat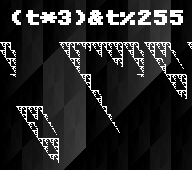 Technical experimentation sometimes leads to invention. Bytebeat music, based on extremely short computer programs, become a bigger phenomenon in some circles in 2011.
countercomplex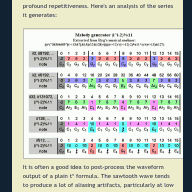 In my blog, I have been writing about my own projects as well as the issues of the wider world.
skrolli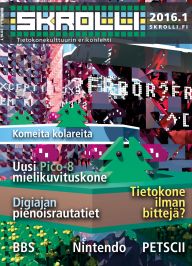 In 2012, I founded the
Skrolli
magazine out of the desire to give visibility to some of the more sustainable and less consumption-oriented corners of computer culture. I was the editor-in-chief until December 2016.
miscellaneous

elsewhere